Environmental engineering – a clean business!
How can we bring clean water to Africa and develop the necessary infrastructure so that local people can treat it?
Or how do we manage to no longer suffocate in garbage in the mega cities of the world? Which water cycles are there? And how do you plan a city with optimal conditions for infrastructure and healthy living?
Environmental engineers investigate these questions and find innovative solutions for the urgent tasks of our time. They do research on site and search for new methods in laboratories. They are as familiar with bacteria as they are with the laws of chemistry and physics and use processes that are modelled on nature. So that we can all live well in the future.
The Bachelor of Science in Environmental Engineering is designed for six semesters. We offer you a wide range of choices when compiling your study and examination plan.
For your studies you can choose from four different areas:
Evaluation and modelling
Water and soil protection
Spatial and Infrastructure Planning
Supply and disposal
From these four areas you choose two as the basis for your personal study plan.
Each profile consists of compulsory optional modules that provide a broad insight into the corresponding subject area and in which the subject-specific knowledge from the basic subjects is deepened.
The programme is divided into the following main components: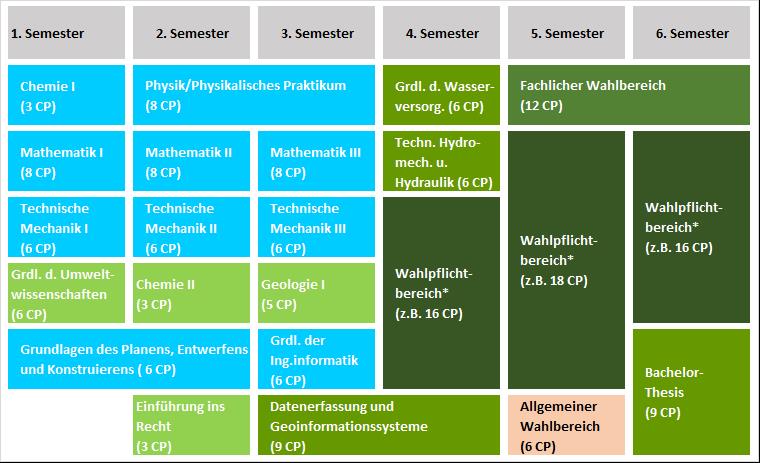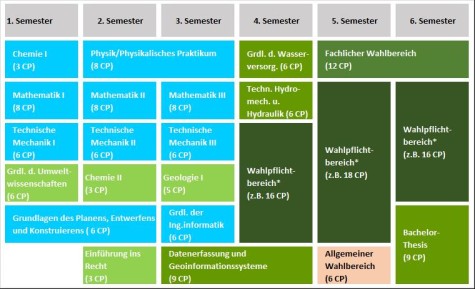 At the end of their studies, students show with their Bachelor's thesis that they can independently work on a problem from the field of Environmental Engineering using scientific methods.
You can find details about the programme in the Study Regulations and the Module Handbook, which you can find on the download page of the Office for Student Affairs . The study and examination plans are also stored there.
And because something can always change:
With us you can study according to your interests. Even the basic course of study offers possibilities for individual, flexible study planning:
Compulsory optional part of the basic study period: It contains lectures which, in an application-oriented manner, lead into the field of geodesy or civil engineering.
Choice of modules from the humanities and social sciences or other interdisciplinary courses as part of the basic study period
Choice of the profile for the specialised course of study
Within the specialised course of study, also a maximum of two modules can be exchanged for equivalent modules in engineering, the natural sciences or the humanities.
Choice of topic for the Bachelor's thesis according to interest
Credit points can be earned during a stay abroad through recognized equivalent modules.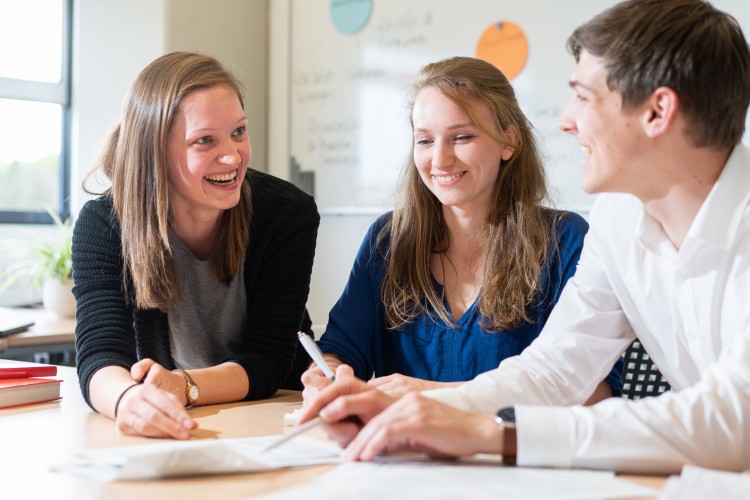 Picture: Jan-Christoph Hartung
Student Advisory Service
You will have a mentor at your side who will support and advise you in this matter. This will make your individual study plan a success.
Application and admission