If you are already a graduate of a university study programme (bachelor's or diploma) or a comparable study programme (e.g. from a foreign educational institution) in the field of environmental engineering or related areas and would like to expand and deepen your knowledge, then our Master of Science in Environmental Engineering is just right for you.
A particular focus of the course programme is interdisciplinary and international cooperation beyond the boundaries of the individual disciplines.
A degree opens up diverse and excellent opportunities in the professional world or the basis for a doctorate and a career in research.
The Master of Science in Environmental Engineering is designed for two years or four semesters. A total of 120 credit points according to ECTS are required. As a guide to estimating the scope: 1.5 CP corresponds to one semester hour per week (SWS). Most modules are designed for 4 SWS or 6 CP. Thus, on average 20 SWS are to be heard per semester or 30 CP are to be acquired.
The programme is divided into the following main components: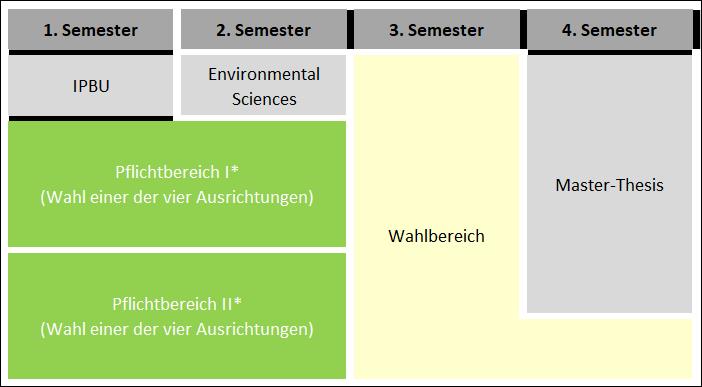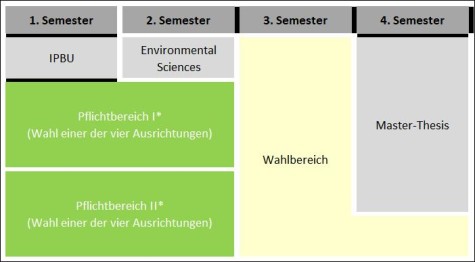 For your studies you can choose from four different areas:
Evaluation and modelling
Water and soil protection
Spatial and Infrastructure Planning
Supply and disposal
From these four areas you choose two as the basis for your personal study plan.
Each area consists of compulsory optional modules that provide a broad insight into the corresponding subject area or in which the subject-specific knowledge is deepened. Elective modules to deepen or broaden the range of topics complement the curriculum.
The study programme is completed in the fourth semester with a Master's thesis, which can also be written in English.
And because something can always change:
Within the framework of the study regulations, students can arrange their Master of Science in Environmental Engineering flexibly and individually by using the following options:
The choice of modules for the elective area (at least 18 CP) can be designed very freely, i.e. also from other scientific fields.
The student can select the topic for the Master's thesis as per the student's own interest. Due to the scope of the work (24 CP, approx. 4 months duration), it can also be worked on at a foreign partner university.
This flexibility allows students to set up their own individual study plans. This is done in consultation with and advised by the assigned mentors. This ensures the suitability of the curriculum for academic and scientific qualification in accordance with the objectives of the programme.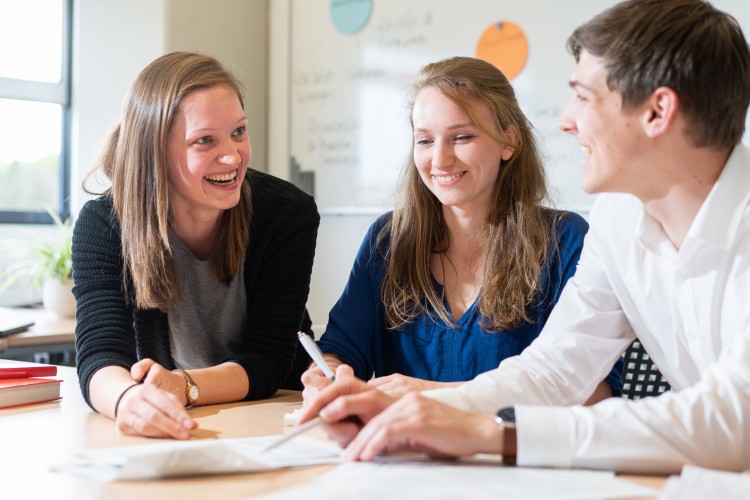 Picture: Jan-Christoph Hartung
Student Advisory Service
You will have a mentor at your side who will support and advise you in this matter. This will make your individual study plan a success
Admission and Application